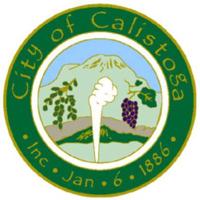 Calistoga general fund boosted by weekend visitors | News
Thanks to Bay Area Day Trippers and the American Rescue Plan Act, the city's general fund looks healthier than it has for the past two years.
For fiscal year 2020-21, the general fund will have a balance of approximately $8.2 million. This represents an increase of $1.1 million from $7.1 million in June 2020 and $7.9 million in June 2019.
"Overall, Calistoga's financial position is very stable," said Mike O'Connor, City CPA, of RJ Ricciardi, Inc. "This has been a very positive year for your government operations.
The increased funds will also help the city plan the course during upcoming budget discussions and prioritize projects for the coming year.
The city council received the annual budget report on Tuesday, which revealed that in 2021 the city saw a 14% increase in transient occupancy and nearly 9% in property taxes. About 35% of the city's total revenue came from various taxes, including property tax, sales tax, and transient occupancy tax (TOT or hotel tax).
Calistoga also received the first half of a $1.25 million U.S. Relief Plan payment in July 2021, with the other half expected to be received by July 2022.
Still, the impacts of the pandemic are significant and variable, the staff report says. There are also potential impacts from future PSPS events, threats of fire or other acts of any expansion of the shelter in place, lower than expected hotel occupancy or a significant fault on the utility bills.
At the end of the 2020/21 fiscal year, the City had $13.6 million in long-term debt and capital lease obligations outstanding. The majority, 83%, mainly concerns water and sewer systems.
Get local news delivered to your inbox!