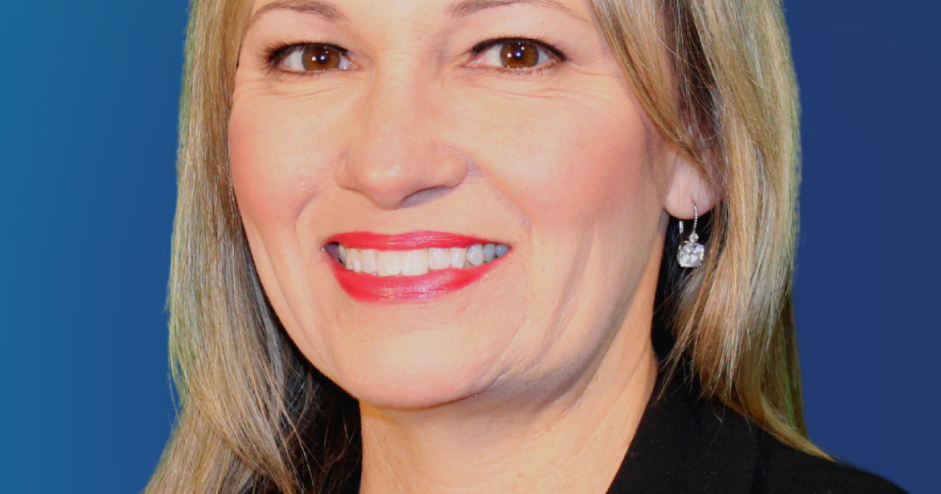 Candidate Profile: Stacey Worthington, District 2 County Commission | County Board District Council 2
VSName: Stacey Worthington.
Office wanted: County Commission, District 2.
Education: Graduated from Crystal River High School, a Bachelor of Arts in Political Science from the University of Central Florida and St. Leo University of the Arts in Accounting.
Occupation: Accounting.
OFFICE: Citrus County Commission District 2
Community Involvement: Board Member of Boys & Girls Clubs of Citrus County (BGCC), Past Treasurer of BGCC, Chair of Steak & Steak Fundraising, Planning and Development Commission, Vice Chair of PDC, 2022-present, Member of Citrus County Building Alliance (CCBA) Board of Directors, CCBA Government Affairs Committee Chair/Vice Chair and CCBA Chair.
The three main priorities of the campaign:
1. Improve internal and external communication, because it makes all of the following possible. The commission establishes the agenda that the staff must carry out.
If staff don't know what the goal is, or don't believe in the direction the commission is taking, then completing projects and providing top-notch service will become next to impossible.
The staff works for the administrator, but the commission can direct culture development and strategic planning. This will improve retention and efficiency.
External communication also needs to be improved. The public is rightly under the impression that the commission is not being transparent with budgeting sleight of hand, like cutting property taxes and then raising fees like storm water.
The BOCC should be simple and simplify complex issues for easy and widespread public dissemination. It starts with each commissioner acknowledging how essential this is to building trust with residents.
2. Address residential road resurfacing and other infrastructure needs.
There are a number of infrastructure needs – widespread broadband, water, sewers, bridges, connecting roads that need widening, but one of the most difficult issues to address is the resurfacing of residential roads. (Not to be confused with "roads" which leave the subject too broad and blur the different funding sources.)
As commissioner, I will prioritize the resurfacing of residential roads, from re-evaluating the flawed formula to managing funding sources. It's certainly good to let voters decide through a sales tax referendum, but I'm not convinced that's the right way to go.
3. Stimulate economic development and diversification to increase the tax base. The county already relies too heavily on residents rather than business entities as a source of revenue. Of the roughly 40% of county revenue generated by corporations, the county is far too reliant on behemoths like Duke Energy.
Creating a business-friendly culture and actively recruiting from a wide range of industries will help protect our residents from the precarious fiscal situation we currently find ourselves in.
Economic development and diversification has the added benefit of bolstering the ranks of desperately needed healthcare professionals here, especially for the elderly, and allowing more of our young people to stay at Citrus to build their careers. .
What differentiates you from your opponent? The most decisive factor that differentiates me from my opponent is my experience of the challenge of leading, while ultimately achieving consensus within a board of directors made up of generally determined members.
To serve on a board, an effective board member must make decisions based on three considerations: balancing their own vision with input from other board members, understanding the experts presenting data and information, and listening to the public. which is an essential part of the discussion.
A skilled board member finds solutions through consensus building, rather than the two much more typical "real world" experiences of either carrying out other people's orders (as an employee) or to give these unilateral orders yourself (as an employer).
While debating and deciding, a board member should never forget that he represents the interests of his stakeholders. That's why org charts put the board above CEOs, but the public above everything else.
Although I have been both an employee and an employer/business owner, I also have extensive board experience here in Citrus County, including long service on the Boys Club Board of Directors. and Daughters of Citrus County, a former Chairman of the Board of the Citrus County County Building Alliance, and the current Vice Chairman of the Board of the Planning & Development Commission.
Through these appointments, I have gained a wealth of experience not only in making decisive decisions, but even more so, in leading as "one among many".
What are your sources of information on local political issues?
County Commission Board meetings and workshops, planning and development meetings and public hearings, Citrus County Chronicle, local media, organizational discussions and Facebook.