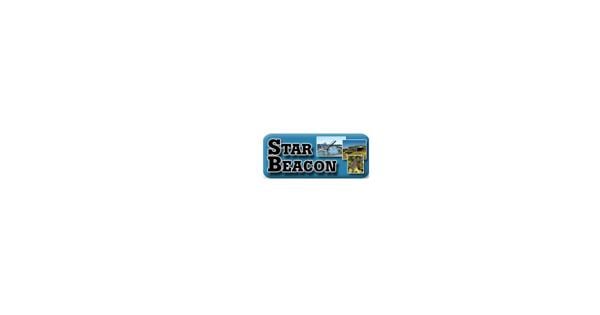 GOTL officials and others speak out against bill that would block communities from banning and regulating short-term rentals | Local News
GENEVA-ON-THE-LAKE – A bill proposed by the State House regarding short-term rental properties is meeting resistance.
On Wednesday, Geneva-on-the-Lake Administrator Jeremy Schaffer submitted a letter to state Representatives Sarah Fowler Arthur and Scott Wiggam on Wednesday, detailing his objections to a bill that would prevent municipalities from banning rentals at term or to regulate the number, duration or frequency of rental periods for such goods.
The bill was introduced by Fowler Arthur (R-99), whose district includes the majority of Ashtabula County.
In his letter, Schaffer said the bill would cause a lot of problems by creating a new term and definition for transitional housing. Additionally, the bill would override municipal autonomy and prohibit Geneva-on-the-Lake from creating regulations necessary to protect the safety and best interests of village residents.
"The local control granted to municipalities in the Ohio Constitution ensures that a village can enact ordinances and regulations that reflect the will of its residents," Schaffer said in the letter. "If a municipality seeks to regulate short-term or transient rental properties, that action directly reflects the desires of residents of that community."
A statewide bill would prevent communities from being able to decide whether local short-term rental properties or transient rentals are in the best interest of the community, Schaffer said in the letter. .
Geneva-on-the-Lake Mayor Dwayne Bennett said lawmakers should have had conversations with people in the area.
"We could have told you what the pros and cons of having transient rentals wherever you want were," Bennett said.
The village has a zoning process in place to handle short-term and transient rentals, Bennett said.
Residents don't necessarily want transient rental properties mixed in with them.
"We like the way ours is set up, we haven't had any issues with it," Bennett said. "There is a process that we have in place, a BZA process."
Lawmakers should have reached out to local communities and gotten input before making a decision, Bennett said.
"We've been doing temporary rentals for years, so we know the pros and cons," he said.
The bill went to the state and local government committee and three hearings were held.
Ashtabula County Convention and Visitors Bureau Executive Director Stephanie Siegel said she spoke to her board about the bill, and it was also a topic of discussion at the a meeting of the Ohio Association of Convention and Visitors Bureaus, at which the group unanimously opposed the bill.
"Overall, I feel like depriving local government of the ability to help with guidelines takes away the ability to deliver the best customer experiences for the tourist, and if we don't all work together for the best experiences, then that hurts the whole tourism industry," Siegel said.
The bill currently contains contradictory language, Siegel said. Siegel said one thing she likes about the bill is that it defines short-term rentals. It's a good starting point for conversation, she says.
"Statewide, we would like to work more closely with AirBnB and have a better definition of what constitutes a short-term rental and who should pay the resort tax," Siegel said. Communities around the state are affected by the collection of the bed tax.
"We would like to work with 3rd parties, AirBnB, VRBO, whatever it is, we would like there to be a state warrant that they collect and give to the county [bed tax]instead of putting that burden back on their properties," Siegel said.
Short-term rental operators in Ashtabula County are excellent and law abiding, Siegel said.
"People are getting really creative in creating experiences, but if those experiences aren't monitored in some way, it becomes a security issue," Siegel said. Taking away local government's ability to have a voice or control who is allowed to do commercial business in residential areas, there may be issues, Siegel said.
Siegel said she was totally opposed to the bill as it stands.
"If this were to pivot and fix the issues that we actually have, I would be open to that," she said. "I think that starts a really good conversation about operations and AirBnBs operating in the state of Ohio. I just think the focus is in the wrong place. That's not what the industry has need, that's not what we're looking for.
Siegel said she would like to address the issues facing the industry, not the issues they might imagine.
"It starts with having conversations with the industry," Siegel said.
Conneaut City Manager Jim Hockaday said he is not aware of any communities in Ashtabula County or the state that have moved to ban short-term rental properties.
"I believe local governments are in the best position to make reasonable decisions for their own communities regarding the health, safety and well-being of our communities," Hockaday said.
He said he disagreed with the characterization that the bill would still allow communities to regulate health and safety measures.
"It prevents all municipal conditioning efforts, so we can't guarantee there's adequate parking, we can't guarantee there's inspections or even basic things," Hockaday said.
The bill would also turn a civil proceeding into a criminal proceeding, he said.
"Now we're dealing with noise complaints, now we're dealing with disorderly driving, now we're dealing with parking issues or neighborhood issues," Hockaday said. "And we're stressing an already stressed policing and criminal justice system instead of just saying you have to have a permit, and it has to be reviewed, you have to show you have a proper facility to even hire, because we commercialize residential areas.
Hockaday said he could understand the bill if the accommodation industry supported it, but the industry did not.
"It's bad for the industry and it's bad for our communities," Hockaday said. "The legislation needs to be rethought. I encourage our state officials and legislators to talk to the communities they serve and ask us questions about them before formulating legislation.
Fowler Arthur said she specifically supports continuing to allow municipalities to continue enforcing regulations around parking, fire inspections and the kinds of similar issues that currently exist.
Fowler Arthur said a significant number of letters of support were received and testimonials were given in support of the bill.
"They spoke in this testimony about how they are currently regulated and did not see that change particularly under this bill," she said.
Testimony from opponents of the bill, scheduled for Wednesday, has been delayed, Fowler Arthur said.
Fowler Arthur said he spoke with a number of administrators and other voters about the bill.
"There was feedback from across the state as well as the district in support of the legislation," Fowler Arthur said. "Obviously we also have opponents, but I don't think it's a one-sided point within the district."
Fowler Arthur said there have been discussions about the recommended changes, but she and her colleague, Rep. Ron Ferguson, are trying to keep the bill very simple and straightforward.