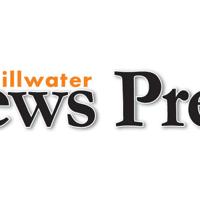 LETTERS: Support the yes to the tourist tax | Opinion
Calvin J. Anthony
Still water
For the editor:
It's hard to believe it's been 37 years since I, as mayor of Stillwater, signed the ordinance that implemented our first 4% tourist tax in 1985. But it's easy to see the Many benefits have resulted for Stillwater because our citizens have seen the value in collecting a hotel/motel tax that is primarily paid by visitors to our community. It's easy to notice the number of jobs, hundreds of conventions, stock and agricultural shows, and entertainment events that have come to Stillwater because of the support provided by the tourist tax. On February 8, we as citizens will have the opportunity to increase this tax, after 37 years at 4%, at 7%. This #2 proposition on the ballot puts our community catching up with most other cities in our area, like Sand Springs 7%, Ponca City 8%, Perry 8%, and Enid 8%. There are so many more opportunities for economic development that this small increase can help us provide.
Proposal #1 is to increase our sales tax by ½ cent and extend the old and new tax by 10 years to 2032. This would bring Stillwater's total sales tax to 9.3%, which is comparable to many other cities in our area of ​​the state. This transport tax is intended to improve streets, roads, sidewalks and cycle paths. As a community, we are behind in allocating the funds needed to properly maintain and improve our streets. Currently, approximately $68.5 million of unfunded capital projects await funding. This sales tax increase will bring in about $80 million over 10 years.
Stillwater has always been a progressive and responsive community to the needs of its citizens. I hope you will join me in supporting Proposals #1 and #2 by voting yes on February 8th.
Wes and Lou Watkins
Still water
For the editor:
Without a doubt, a big reason we love Stillwater is because of its small town values ​​with big city activities! We like the idea of ​​letting our visitors share the cost of these activities. Over 36 years ago, a small lodging tax (4%) was levied to achieve this. Now it is proposed that the levy be increased by 3%. This increase seems fair to us and matches or is less than the "tourist tax" in virtually every city of all sizes around us. A portion of the proceeds will go toward improving the facilities we have and creating new ones, as well as financial assistance for the marketing of an exciting new convention center that will really create vibrancy in our community. We see this vote as one more way to ensure a wonderful future for Stillwater. Voters will approve or disapprove of this proposed increase on February 8. Join us in voting FOR the proposed tourist tax increase.
Glenna Craig
Payne County Clerk
For the editor:
As Payne County Clerk and a longtime citizen of Stillwater/Payne County, I would like to voice my support for the upcoming City Tax on the February 8, 2022 ballot. A "Yes" vote is a vote for the tax YOU will never pay unless you stay at a local hotel, guesthouse or Airbnb. This tax is paid by travelers staying in hotels, motels or other vacation rentals in our community, but remains a minimal increase for the lodging industry as a whole. A "Yes" vote will support our local economic recovery efforts by invigorating our economy to attract new and returning visitors to our beautiful community, supporting year-round tourism efforts, supporting new and recurring events in our community that support year-round employment. For all of these reasons and more, I encourage you to support this long-overdue increase that will help sustain our beautiful, growing and thriving community and the citizens who will live here for years to come.