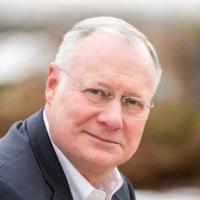 Meet the Candidate Running for the City of Fitchburg's District 4 Seat This Spring | Government
The Fitchburg Star sent out a questionnaire to the sole candidate, Randy Udell, running for a two-year term as an alder of District 4, Seat 8 in the City of Fitchburg. All city contestants were asked to limit their answers to 50 words, except for two questions up to 100 words.
Age: 60
Family: Husband, Brad and our dog, Morgan
Occupation: Retired Engineer, Wisconsin Democratic Party Treasurer, Alder of Fitchburg's 4th District since 2020
Lived in the city since: 1998
Political experience: I have been involved in politics since the age of 15. I started as a volunteer in high school. At UW-Whitewater, I served as President of the Young Democrats and Student Senator, as well as Congressman Les Aspin (District, Campaign, and DC Office). After graduating, I worked for the Attorney General of Maryland. I returned to Wisconsin and got involved in politics again. I have had the pleasure of serving as President and Treasurer of the Democratic Party of Wisconsin's 2nd Congressional District, a member of the Democratic Party of Wisconsin Board of Directors, and am now in my fourth term as treasurer of the Wisconsin Democratic Party overseeing an annual budget of $20-45 million. I was elected Alder for Fitchburg's 4th District in 2020 and am running for my second term.
Essay questions
Why are you running?
I got involved in politics to make sure the government works for everyone, not just the few. Fitchburg is a dynamic, changing city. We face many challenges, from tackling climate change to promoting thoughtful development, to using our tax dollars efficiently and protecting our agricultural sector. The best results happen when everyone has a voice. As Chairman of the Board, I focused on bringing people together, listening, accommodating opposing viewpoints and working together to find the best solutions. I want to continue to help our community and believe that together we can move Fitchburg forward.
What are the most important issues facing the city over the next two years?
If elected, you can expect me to continue to focus on fighting climate change, encouraging thoughtful and intentional growth, and managing our taxes to ensure high-quality services at an affordable cost. Additionally, I will continue to work in partnership with my colleagues to keep the focus on people, not politics.
How can the city balance the need to build single-family homes and provide enough apartments to meet demand, while maintaining a rural character on the south side?
It is essential to maintain the balance between urban and rural options. The city encourages voluntary growth by defining development zones and rural character maintenance zones. In the Planning Commission, I review proposals to ensure that we have a range of housing options, including multi-family, single-family, rental and ownership options.
What should be the role of the City in the development of a possible center for adolescents?
As a city, we need to look at the business case for the teen center. I successfully advocated to define community needs through a study. Once this is completed, we will determine how the City can respond most effectively to the identified needs while controlling costs.
What should the city's budget priorities be, as increases in the overall tax levy are often offset by debt repayment or increased costs of delivering city services, and lead to tight budgets?
As a community, we need to find ways to strategically balance our current needs while planning for the city's future. To do this, we must minimize debt, create balanced budgets, protect our bond ratings, carefully study structural deficits, and consider the short- and long-term implications of our investments. We need leadership that can thoughtfully determine which issues will become more costly to solve over time and therefore need to be solved now versus which can wait. I am proud to chair the finance committee and use my forward-thinking leadership, business and financial experience to manage our tax dollars.