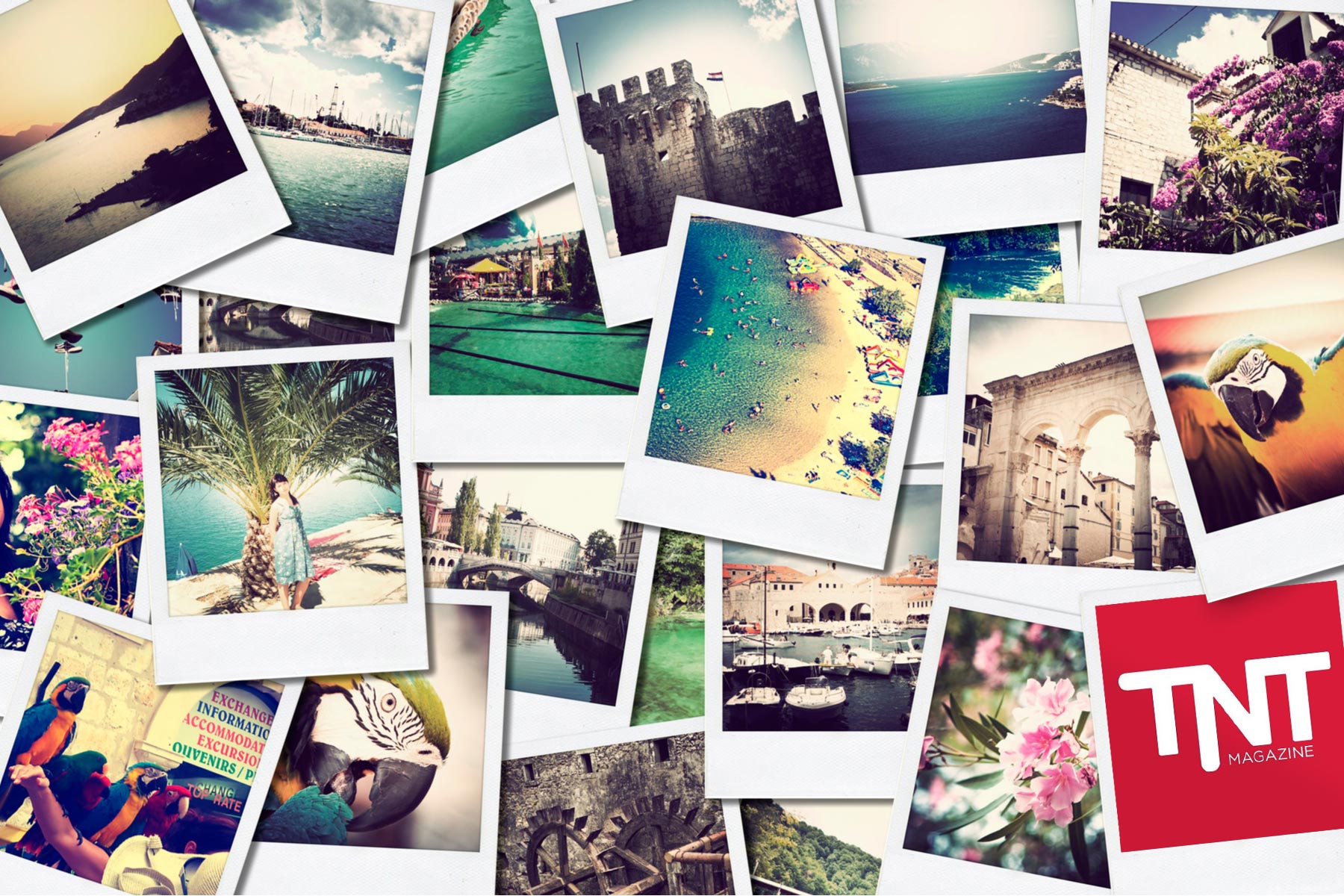 Melbourne on a Budget: How to Make Your Money Last in the Capital Victoria
And while people watching is entertaining, if you watch strangers for three days in any city, you're going to be arrested!
To avoid that eventuality, I designed a weekend party of cool and fun, but most importantly FREE things to do and enjoy in Melbourne… people watching optional.
While every city has its heart, Melbourne has its triangle. Since opening in 2002, Federation Square, a triangular-designed public space, has defined Melbourne's social community.
It's trendy, fun and festive. On the three separate occasions I visited the plaza (one of which was on a Wednesday afternoon), speakers, Thai boxing rings, palm players and fashion shows sponsored by L'Oréal entertained the crowds – all for FREE! It was my kind of place.
So, on Saturday morning, I perched on the kaleidoscopic sandstone steps of the plaza and watched the show. Protesters lined the fashion show, Rudolf's glowing nosed circus folks entertained a host of children and tired hammerheads melted under the skillful fingers of 20-minute masseurs. During this time, I was basking in the sun so I decided to explore.
The Australian Moving Image Center, also located in Federation Square, is a must-see for anyone interested in cinema. But beware, ACMI is full of so many games and movies (all free) that you might have to devote an entire weekend to this one building.
If a morning of exploration is all you can do without, divide and focus. The ACMI offers two exhibitions that are really worth seeing. First, Screen Worlds: The Story of Film, Television and Digital Culture, which is a FREE permanent exhibit with a fantastic interactive section that explores the power of our senses in cinema.

You always want to be in The matrix? Well, at ACMI you can dance inside a cluster of motion-sensing cameras and a replay of you moving in slow motion can be watched afterwards – they even send the video to your email.
Art attack
The second option is quieter and can be enjoyed from the comfort of a black leather sofa. Australian Mediatheque is an immediate archive of classic Australian movies, historical footage, fun old commercials, award-winning animation and a more Mary Poppins bag.
I watched the Australian classic Dundee Crocodile and bragged like I was Paul Hogan. But you could also easily have immersed yourself in Dreamtime in Rolf de Heer's film. ten canoes. If you love Australian animated imagery but are too poor to even afford Cheap Ass Tuesday, Australian Mediatheque is for you. Did I mention it's free?
Anyway, by the way (gettit?) From ACMI, maybe it is not the moving image that excites you – maybe it is the still image that moves you. . If so and you want to snap some psychedelic street photos, or have them taken, the graffiti alley that branches off to Grand Parade is the place to be.
A glorious escape for self-expression and spray painting, I was in my element here. I felt like I was in a very trendy art museum… with trash cans and crates of milk. My advice is to pretend you're one of Melbourne's famous artistic exports – Cate Blanchett, anyone? Nick Cave if you prefer – and snap your self to be a star.
After all this dazzling attention, you'll probably be looking for low-key Saturday night activities, or maybe you're looking for some romance in Melbourne?
Well, nothing says Jane Austen like a homemade picnic eaten at the Royal Botanic Gardens – check the best before date on evening supermarket foods for a cheap dinner with starry eyes. At dusk, find a spot on the banks of the Yarra River to enjoy the twinkling city lights and the shining reflection of a Ferris wheel spinning on the water.
But don't be afraid of sexy socialites, if crowds are more your thing, check out local Melbourne Beat magazine for the city's free concert listings to find out where to go party the night away.

Spend a dime
For a country that considers a century-old house to be a museum, a market that has been operating since 1878 is historic. So, on your last cheap day in Melbourne, combine the city's history and food goodness and head to Queen Victoria Market.
Soothe your beer belly with plenty of fresh produce from the outdoor market. And don't be afraid to stock up on the cheap, competitive merchant's rate for lunch, or take advantage of the pedestrianized Queen Street, which is converted into a beer garden on Sundays.
After the market, nothing replenishes the appetite like trawling in a museum (flashing a youth travel card allowed me to enter for free). If a hell of a big dinosaur isn't your thing, then how about an 80 year old dead horse!
I hadn't heard of the Depression Era Racehorse in Melbourne until I walked around the Melbourne Museum already, but apparently it's their biggest seller. More people visit Phar Lap than any other museum attraction. But can you blame them? He has a heart twice the size of any other horse – literally. Apparently that's why he won so many races, but like Marilyn Monroe or James Dean, Phar Lap also died young and under mysterious circumstances.
Poor 1930s punters, who saw Phar Lap as a beacon of hope during the Depression, never forgot him and his bones were shipped from America for distraught tourists like me to enjoy 80 years plus late ! Too bad he still doesn't win races – I heard he was a sure thing!
The sun was sighing as I left the museum: a golden opportunity for photographs of the city, but where to take them? Here's a free toiletry tip: Ladies' and Men's Bathrooms, 35th Floor, Sofitel Hotel, Collins Street. Standing in front of the floor-to-ceiling glass wall, you feel like you are floating above Melbourne. And boys, you can enjoy it all with your pants down!
The golden views of Melbourne Cricket Ground and the city's river meandering through the lush Botanical Gardens aren't exactly advertised (I was escorted by a local), but if you don't feel like paying for the view, take your photos from the toilet!
And of course, if you're not too poo at the end of your free weekend in Melbourne, then just grab a copy of your favorite free travel magazine, ahem, TNT, and see what else happens. !
Photos: Getty, Thinkstock