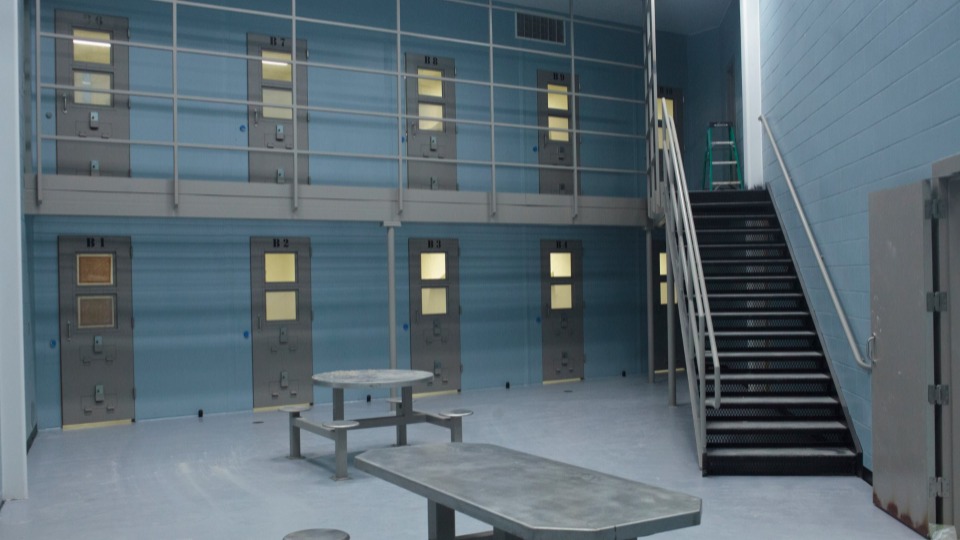 Michigan, mass incarceration and a new surveillance society – People's World
Joel Bissell/The Chronicle via AP
"Prisoner lives matter," chanted hundreds of imprisoned men who had stopped working and occupied the prison yard at Kinross State Penitentiary in Kinross, Michigan on September 10, 2016.
Almost all of the approximately 150 jailed kitchen workers protested the inhuman living and working conditions. The event had been planned for the 45th anniversary of Attica's notorious prison uprising which saw law enforcement kill 37 people in a violent revenge-driven massacre.
Despite a negotiated settlement that saw the prison service accept demands to clean up mold infestations, retain abusive guards, ease overcrowding, humanize visitation rules and provide improved medical services, the strike was met with a backlash. pure revenge violence, according to inmates who witnessed the events.
A former resident of the Kinross settlement wrote three years later: "Black mold is seeping out of the institutional white rust-proof paint intended to contain it. It hangs around toilet bases, seeps under floor tiles and climbs shower walls. Eight men pack cabins designed for six. The food tastes indigestible; some staff are verbally abusive.
The state justified the medical mistreatment of those imprisoned by claiming that it merely copied the terrible conditions of the state health care system in general. The Michigan Department of Corrections has asserted that poor medical care does not violate the Constitution's prohibition on cruel and unusual punishment because it is "better than what the majority of prisoners received before entering prison."
While mainstream media and prison administrators called the strike and occupation a "riot," the real riot took place after the negotiations ended. The prison's emergency response team, made up of teams of heavily armed and armored soldiers, went on a rampage, assaulting, trapping, gassing and beating inmates, even when they had not participated in the attack. 'action. Participants were sent to solitary confinement and redistributed through the state prison system.
Despite the massive and violent response, prison administrators sought public sympathy for their actions. A Michigan Department of Corrections spokesperson told the Detroit Free Press: "It's a very scary thing to see hundreds of prisoners moving as one body when already in a prison you are very outnumbered… You cannot allow a scenario where prisoners are moving as one and act as one voice." Those responsible for the system tried to present themselves as if they were victims.
The truth is that state authorities and prison guards knew conditions at Kinross were terrible. Michigan's branch of corrections, one of the largest parts of state government, has operated under massive budget constraints for nearly two decades. Republican demands for tax cuts did not match their concurrent demands for an increase in the mass incarceration system. Irresponsible Democratic responses to either ensured that mass incarceration would expand without proper resources for humane treatment of those imprisoned.
The real fear of the system came from the fact that those imprisoned chose to organize and protest against degrading conditions. They insisted on being recognized as human. The prison system denies such recognition and always responds with more atrocities.
Michigan's budget crises created a system of warehousing criminals. Since 1984, the system has increasingly targeted African Americans, Latinx and Native Americans. Prior to the early 1980s, 77% of the state's prison populations were white males. Today, Michigan, a single state, has a higher incarceration rate than nearly any country in the world, and more than 54 percent of inmates are black, Latino, or Indigenous, according to the Prison Policy Initiative.
At a stage of capitalism where outsourcing and deindustrialization devastated Michigan's manufacturing economy, the state's small towns came to rely on a racist system of mass incarceration for their economic sustenance. Places like Kinross, Ionia and Muskegon sometimes host multiple prisons. Prison administrators are carefully integrated into the power structures of these cities, ensuring broad sympathy for mass incarceration among residents.
In some of these places, the presence of prisons has been so normalized and embedded in community life that residents think it's like living next to the factories that once dotted the landscape.
Budget shortfalls combined with a dominant culture that prioritizes dehumanizing punishments have led to serious hardship. Medical care is often denied or limited. Food products made by Aramark, a private company with a $145 million contract to feed many of Michigan's 40,000 inmates, have been shown to be stale, rotten and even infested with rodents and insects. (Aramark also contracts with several public universities in the state.) Wages for jailed workers have stagnated, as has the availability of jobs.
Michigan's prison system has turned into an overcrowded warehouse of brutal conditions that primarily target blacks and browns. Those incarcerated are guarded by the state's mostly white, small-town residents who depend on the system for their own minimal economic survival.
When tight budgets force the system to release some prisoners, new levels of surveillance are created. More and more people are signed up for work tracking the state's 189,000 people on probation or parole. As lawyer and abolition activist Derecka Purnell has argued, "reforms" that allow imprisoned people to be diverted to places other than prison have produced a mass surveillance society. The new system "encourages judges, cops and prisons to enter our most sacred spaces, our homes, our therapy sessions, our jobs, our schools, our hospitals and even our places of worship." writing the author of Become an abolitionist.
"Your shelter manager or employer now monitors your whereabouts," adds Purnell. "Your landlord hangs an eviction card over your head for new and arbitrary reasons. Your court-mandated therapy group leader determines that you violated your probation because you are too poor to pay for classes you did not enroll in.
In the end, mass surveillance becomes a tool for the exploitation and management of nearly 200,000 people. It is a privatization of imprisonment that shifts the burden of control from prison guards to society as a whole. It literally tricks Michigan social workers, community leaders, small town dwellers, employers, and co-workers into keeping the criminalized.
More than five years later, strikers at Kinross Jail are showing Michiganders the way forward. A fight for humanity, free from fear of retaliation from the system, is our best hope.