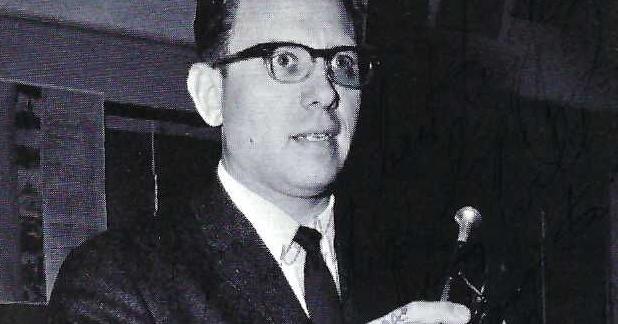 New Fund Honors Former Teachers and Supports PHS Group Students | Music
PITTSFIELD, Ill. — A husband-and-wife teacher couple beloved for their work in Pittsfield in the past are honored in a way to help students in the present and the future.
The Dr. Paul and Doris Rosene Band Fund provides an ongoing source of annual funds to help support Pittsfield High School Band students in financial need.
"Paul and Doris Rosene were central to the band programs at Pittsfield from 1957 to 1967," said John Borrowman, a cornetist who graduated from PHS in 1967. "We honored them, but the reason we did it was really to help make funds available to help students continue band activities.
Borrowman served on a steering committee of PHS Group alumni working to establish the endowment fund, held at the Community Foundation Serving West Central Illinois and Northeast Missouri.
A "celebratory announcement" about the new fund, with Paul Rosene in attendance, and a presentation of the initial funding will take place on Tuesday at 8 p.m. as part of the PHS Spring Concert.
Rosene will also be a guest at a public reception scheduled for 2-4 p.m. Tuesday in the lobby of the William Watson Hotel in Pittsfield. Former students, friends and acquaintances are welcome to attend and masks are mandatory to protect Rosene's health.
The creation of the fund praises Rosene's students and "certainly says a lot about Mr. Rosene," said PHS group teacher Justin Bangert. "I've been stopped by people in the community saying I've never been in the band and never had him as a teacher, but he's always been such a nice guy. Even the people he didn't have directly in class were very supportive of it.
The steering committee approached Bangert last year about possibly establishing a scholarship fund. Instead of a music scholarship and the frequent challenges of finding eligible students, Bangert suggested a fund to support current students with musical instruments and activities.
"They set it up and set it up very quickly. In December they said we had almost reached our goal where we had enough to create the fund, and they have reached that goal," Bangert said. "It will be (something) that helps individual students. It's really unbelievable."
The fundraiser reunited former classmates on the steering committee and supported the effort to honor Rosene who was the director of the high school orchestra from 1957 to 1967 and his wife who was director of the orchestra at Higbee, the college, from 1959 to 1967.
The Rosenes left Pittsfield when he accepted a position at Illinois State University where he taught and established a music therapy program. They retired in 2000 and moved to Orlando, Florida, where he became known for his work with bell choirs across the country.
"We all have the same warm, genuine love for Paul and Doris. They were just wonderful people. They really were," Borrowman said. "He gave us all a life of joy from music."
Bangert and his wife Chardy, director of the Pittsfield High School Orchestra, hope they will have the same impact on their students as the Rosenes.
"We have a unique place as music teachers. I can see fifth through twelfth graders, see all these kids growing up in front of you," he said.
Bangert and Rosene have corresponded, but will meet for the first time next week.
The PHS Group was scheduled to perform in June 2020 at Disney World and Rosene, who lives in Orlando, planned to attend. "We had everything planned, but the pandemic hit. We did not go to Disney. We couldn't meet," Bangert said. "That summer, his wife died. I couldn't meet her either.