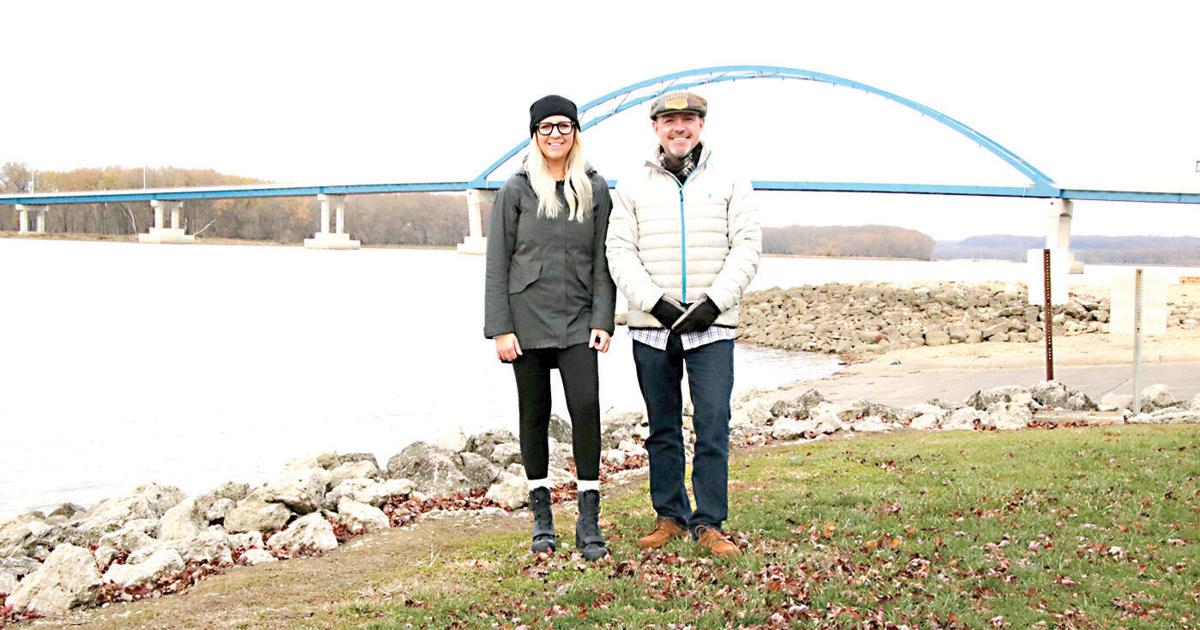 Savanna's 'Adventure' designation boosts tourism | New
By SAMANTHA PIDDE
USA Today recently named Savanna number one "Best Small Town for Adventure" and Mayor Chris Lain said he hopes the award will allow more people to experience what the community has to offer.
"We have worked hard to promote Savanna through Explore Savanna," Mayor Lain told the Savanna Times-Journal in an email. "And tourism is so essential to the future of our community. The more outside visitors we bring into the city, the more money is spent.
Mayor Lain added, "It adds businesses, jobs and increases our sales tax revenue. We have had a huge increase in revenue this year. This money pays for the road projects that we see around town. It's so huge for our community to get free recognition like this. And every person should be proud of it.
"Those who visit Savanna see something very special and we can market the city whatever we want, but if they don't have a great experience when they get here, they won't come back or tell their friends. . Every business owner, employee and service club member played a huge role in making this happen. "
Last year, Savanna was ranked fourth on USA Today's Top 20 Cities list. Savanna's Marketing Director Brienna Junk was watching and waiting for the winners to be announced this year on November 5th.
"When we reviewed our name on the list this year, we were hoping to get back into the top 5, and as the readers vote was pushed, we saw Savanna take the top spot before the rankings closed and we waited for the results. Junk told The Times-Journal by email.
"I was sitting in my office watching the USA Today countdown for results and as soon as it hit 0 I refreshed the page and saw that Savanna was named # 1," Junk said. "To be excited is an understatement. I immediately called Mayor Lain. We're so excited for this title, but most of all, we're just proud."
Lain and Junk attribute much of the success to the way the city has been promoted. Lain explained that they "changed the way we market the city" four years ago and "started building an adventure tourism industry. Junk's Marketing Director position was created by Lain when 'he was elected mayor in 2018.
"Savanna has always been a popular spot for bikers and outdoor enthusiasts, but it has never been marketed outside of local magazines," Junk said. "I walked in and completely changed the way Savanna had been marketed, creating 'Explore Savanna' brand and shifting 90% of our advertising to digital. Savanna went from very minimal exposure to over 16 000 people who follow our page and many more who actually visit our site in just a few years. "
Explore Savanna is fully managed by Junk, who creates and designs everything from billboards and video content, magazine ad graphic design, tracking analytics and advertising.
Lain thanked Junk in a recent Facebook post for working with him and "changing the way we marketed Savanna," saying, "She put all her heart and soul into growing this industry and doing Explore. Savanna a huge success. "
According to Lain, the city has been very busy for the past two years in tourism, noting that this year Savanna has achieved its tourism budget in six months and plans to "finish up 30% in tourism this year".
"It's a huge industry and we are still growing. We had a banner year this year and this award will hopefully get us a lot more attention. We also hope to get a lot more promotion from state, "Lain said, adding," Due to last year's award, Savanna has published a full-page article in the Chicago Tribune as well as in the Chicago Magazine and numerous articles in others. newspapers and television. "
Lain and Junk highlighted all of the attributes that they believe make Savanna the "Best Small Town for Adventure".
"The savannah has always been a 'hidden gem' for people looking to get away from it all, be outdoors and experience a small town," Junk said.
The town has so much to offer for adventure, they said, including: the Great River cycle path, Ingersoll wetlands, bird sanctuary, bird watching tours, kayaks for hire, adventures tubing and activities on the Mississippi River.
Lain pointed out that Mississippi Palisades State Park, which is great for hiking, viewing, and camping, is the only state park where rock climbing is permitted.
Junk said people could drive the Great River Road (which this year was named the National Scenic Byway / All-American Road Designation), admire the area's cliffs without drifting, or stroll through the historic downtown area of ​​the town, with buildings dating back to the 1800s. Savanna also offers live music and "all weekend" entertainment.
"We're definitely the place to come to if you're looking for a weekend adventure," Lain said.
Junk reiterated how thrilled the city is to receive this recognition from USA Today.
"Tourism has a monumental impact on small communities like us and has the power not only to reconnect people, but also to support our local businesses," she said. "We have welcomed people from all over the world and are proud to be a welcoming community. We are proud to receive this kind of recognition and thank everyone for allowing us to show our historic little river town in a new light.
For more information on Savanna tourism, visit the Explore Savanna website: https://www.exploresavanna.com.