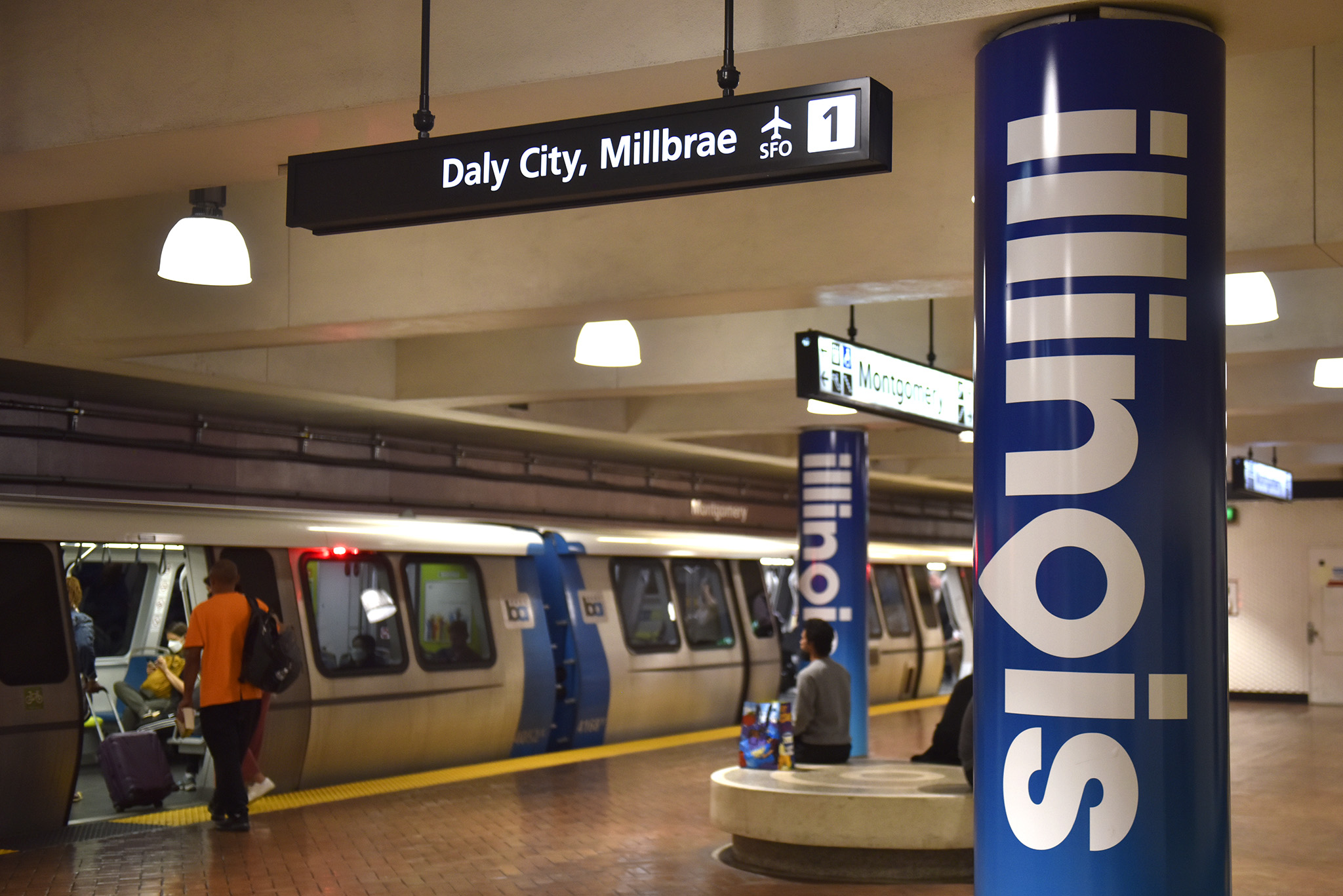 Why San Francisco Was Flooded With Ads From Illinois
A look around the Caltrain station is bound to be confusing: you've arrived in San Francisco, but the ads only talk about… Illinois?
Over the past five months, banners, posters on the walls and pillars shrouded in a blue hue – all branded with the state of Illinois – have popped up around the city, leaving many perplexed. The phrase "The Middle of Everything" and the visual of "Glee" actress Jane Lynch in a beret became commonplace. It's not just at the Caltrain station in San Francisco; several BART stations, including the Montgomery Street and Powell Street locations, are adorned with advertisements about Illinois. And the ads are not a mistake.